Hylton Presents
Camerata Ireland
Sunday
,
Mar.
03
at
2 p.m.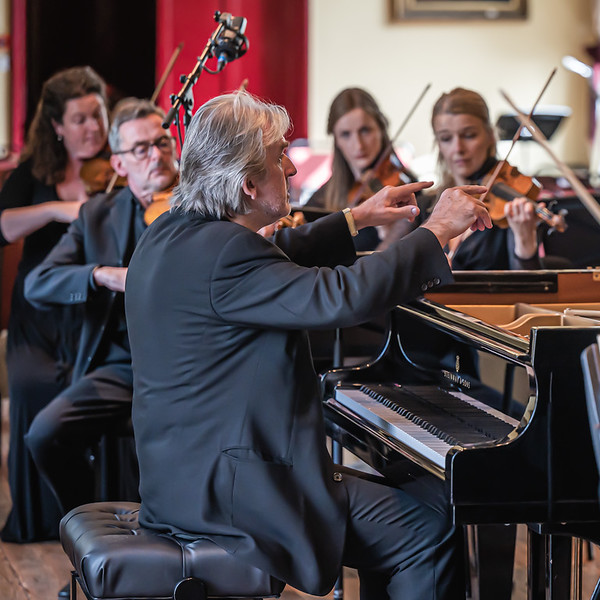 Barry Douglas, piano and conductor
Celine Byrne, soprano
Eimear McGeown, Irish flute
W.A. Mozart: Selections from The Magic Flute, The Marriage of Figaro, and The Shepherd King
John Field: Nocturnes for piano and orchestra (arr. Douglas) 
Beethoven: Piano Concerto No. 2 in B-flat major, Op. 19
Barry Douglas: Irish Suite

Camerata Ireland, a groundbreaking chamber orchestra, has delighted audiences across Ireland and worldwide since 1999. The group was formed by internationally acclaimed pianist and conductor Barry Douglas in response to the historic Good Friday Agreement. Camerata Ireland celebrates, nurtures, and unites the incredible musical talents from Northern Ireland and the Republic of Ireland. In this program, enjoy a dreamy nocturne by John Field—the 19th-century pianist and composer who invented the nocturne—and Beethoven's Piano Concerto No. 2 as well as Mozart's most beloved opera music. The evening also features Douglas' Irish Suite of 10 traditional Irish airs and dances, a genre-defying musical collaboration between Douglas, Eimear McGeown (Irish flute and whistle), and Celine Byrne (soprano).  This performance promises to be a mesmerizing and soulful experience that truly blends classical and Irish folklore traditions.

This performance is appropriate for all ages.

Tickets: $50, $43, $30; half-price for youth through Grade 12
PERFORMANCE PROGRAM
The program for this performance will be available the week of the event.
View digital program.
BEFORE THE PERFORMANCE
A pre-performance discussion begins one hour prior to the performance.
FREE TICKETS FOR MASON STUDENTS
A limited quantity of free student tickets will be available two Tuesdays prior to the event.
Learn more.
2023-2024 Hylton Performing Arts Center Season Sponsor: