Hylton Presents
American Festival Pops Orchestra: American Icons
Saturday
,
Apr.
06
at
8 p.m.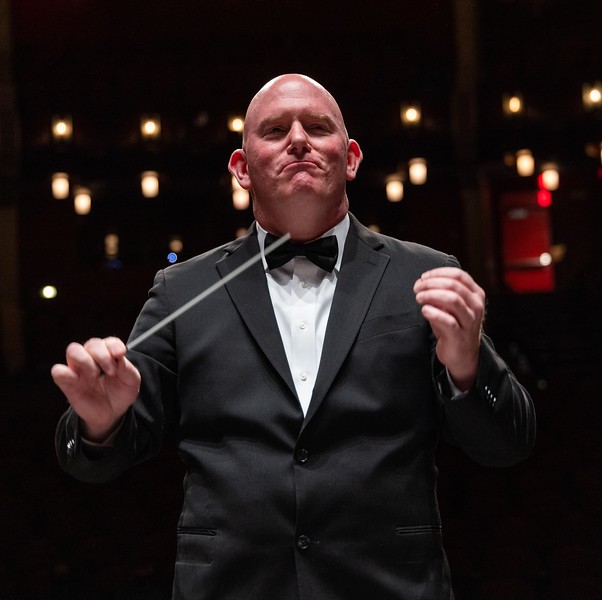 Peter Wilson, conductor
AnnaMaria Mottola, piano
Presenting the soundtrack of our great nation, the American Festival Pops Orchestra performs a star-spangled concert of iconic works by some of America's greatest composers including Leroy Anderson, Leonard Bernstein, Aaron Copland, Duke Ellington, George Gershwin, John Philip Sousa, William Grant Still, Joan Tower, and John Williams. The entire family will enjoy favorites such as Copland's "Hoe-Down," Bernstein's music from West Side Story, and a medley of classic John Williams film music from the Star Wars, Harry Potter, and Indiana Jones sagas as well as E.T. The program also features a new orchestration of Gershwin's Rhapsody in Blue by Artistic Director and Maestro Peter Wilson, featuring AnnaMaria Mottola, former White House Marine pianist, as well as special guest performers throughout the evening including Hylton Center Executive Director Rick Davis and Executive Board Chair Sheyna Burt. Join us as we celebrate great American music while honoring our Heroes and Veterans.

George Mason University's Veterans and the Arts Initiative is a proud sponsor of this performance, providing free tickets for Veterans and Servicemembers.
This performance is appropriate for all ages.
Tickets: $60, $51, $36; half-price for youth through Grade 12
Free for Veterans and Servicemembers with ID (up to two tickets each). Free tickets are limited and only available in person at the Hylton Center Ticket Office.
Run Time: approximately two hours, plus intermission
PERFORMANCE PROGRAM
The program for this performance will be available the week of the event.
View digital program.
BEFORE THE PERFORMANCE
A pre-performance discussion begins one hour prior to the performance.
FREE TICKETS FOR MASON STUDENTS
A limited quantity of free student tickets will be available two Tuesdays prior to the event.
Learn more.
2023-2024 Hylton Performing Arts Center Season Sponsor: