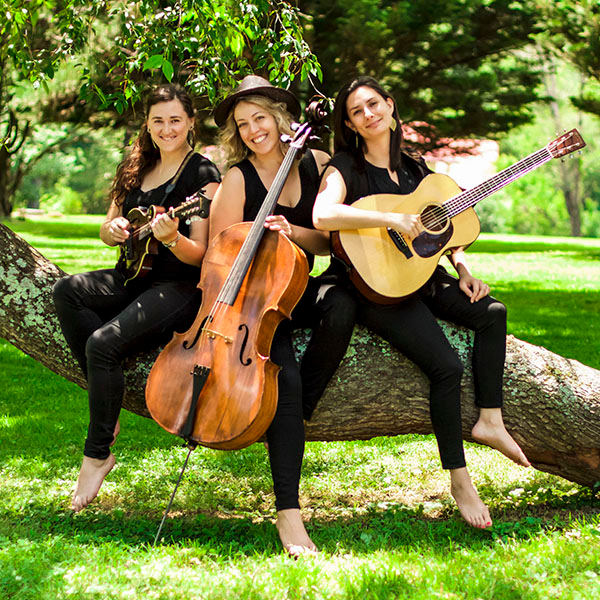 American Roots Series
Wicked Sycamore
Saturday, Apr 29, 2023 8:00pm

The all-female ensemble Wicked Sycamore brings their tight vocal harmonies, instrumental prowess, and mischievous edge for a contemporary folk concert grounded in traditional roots, Americana, and bluegrass. Hailing from the Baltimore/D.C. area, the trio consists of Juliette Bell on guitar, Lainie Gray on mandolin, and Madeline Waters on cello. The ensemble is a rising presence in the Bluegrass and Americana music scene. In 2019, they took home first place in the Charm City Bluegrass band competition, and in 2021, they won two WAMMIES for best Bluegrass Group and best Bluegrass Album. Let Wicked Sycamore charm you with their original music that spans the genres, ranging from the playful and lighthearted to the soulful and introspective.
Price: $30
Free Tickets for Mason Students
A limited quantity of free student tickets will be available two Tuesdays prior to the event.
Learn more.
2022-2023 Hylton Performing Arts Center Season Sponsor: