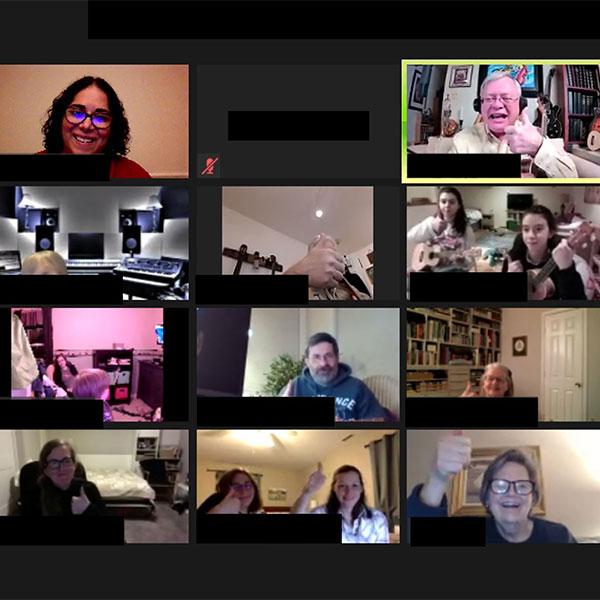 Veterans and the Arts Initiative: Summer 2022 Veterans Virtual Guitar Workshops, Level II
Thursday, Jun 16, 2022 8:00pm
Thursday, Jul 07, 2022 8:00pm
Thursday, Aug 11, 2022 8:00pm

Virtual Event
Registration is required to participate (attendance at all three workshops is not required).
Back by popular demand, the Veterans and the Arts Initiative Guitar Workshop Series returns online via Zoom in summer 2022! If you are comfortable with the following four skills (or just want to observe – and maybe try an advanced guitar workshop), join us for Level II.
1. Can you (the participant) accurately read tablature and/or staff notation?
2. Do you know the following open chords (A, Am, C, D, E, Em, Fmajor7, G), and can you quickly switch between these chords?
3. Can you play songs that call for particular (down and up) strumming techniques?
4. Can you play songs that call for power chords? 
These virtual workshops are open and FREE to Veterans, Servicemembers, military family members, and military caregivers. 
Please reference our information sheet for details, including the minimum age of participation for military family members and community policies for online workshops. We will provide more information about the online platform by email to all registered participants. 
Learn more about the Hylton Center's Veterans and the Arts Initiative.