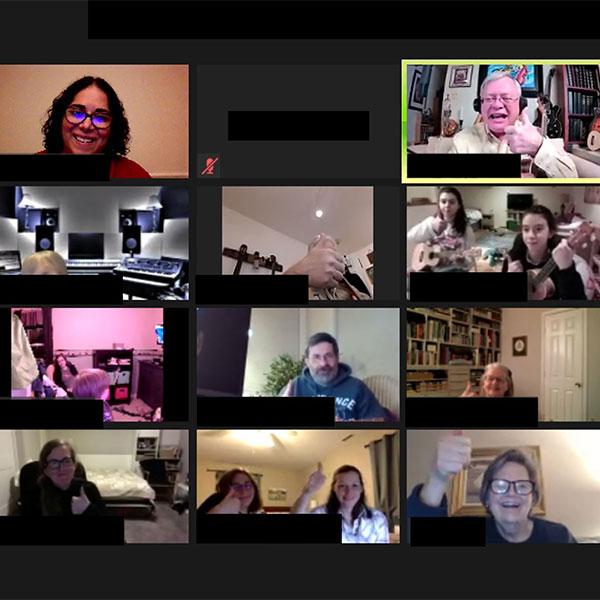 Veterans and the Arts Initiative: Summer 2022 Veterans Virtual Guitar Workshops, Level I
Thursday, Jun 16, 2022 7:00pm
Thursday, Jul 07, 2022 7:00pm
Thursday, Aug 11, 2022 7:00pm

Virtual Event
Registration required to participate (attendance to all three workshops not required).
Back by popular demand, the Veterans and the Arts Initiative Guitar Workshop Series returns online via Zoom in summer 2022! Those who have completed Level I – or taken guitar lessons previously – are welcome to a refresher during these summer workshops. (If you're considering learning guitar with us in September, feel free to join and observe!) These virtual workshops are open and FREE to Veterans, Servicemembers, military family members, and military caregivers. 
Please reference our information sheet for details, including minimum age of participation for military family members and community policies for online workshops. We will provide more information about the online platform by email to all registered participants.
Learn more about the Hylton Center's Veterans and the Arts Initiative.