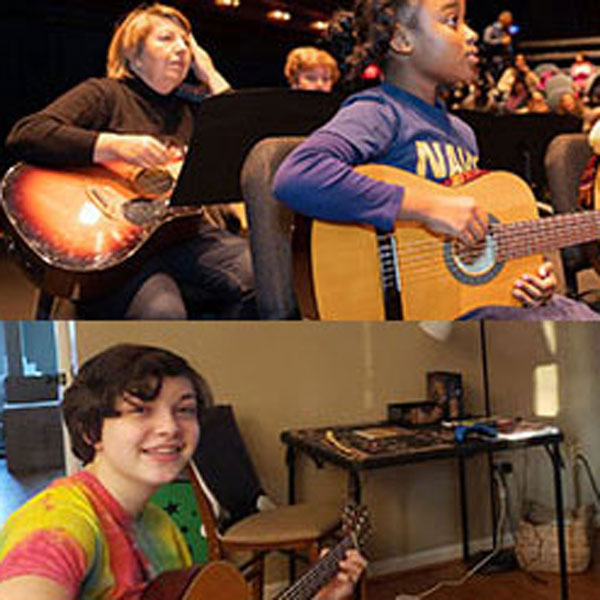 Veterans and the Arts Initiative: Spring 2022 Guitar Workshop Series
Tuesday, Jan 25, 2022 7:00pm
Tuesday, Feb 01, 2022 7:00pm
Tuesday, Feb 08, 2022 7:00pm
Tuesday, Feb 15, 2022 7:00pm
Tuesday, Feb 22, 2022 7:00pm
Tuesday, Mar 01, 2022 7:00pm
Tuesday, Mar 08, 2022 7:00pm
Tuesday, Mar 15, 2022 7:00pm

Hylton Performing Arts Center, Lg Rehearsal Hall, Science and Technology Campus, Virtual Event
Have you always wanted to try the guitar? Musicians of all skill levels are invited to bring their guitars — or try one of ours — in eight weeks of workshops with Glen McCarthy, instructor at the Mason Community Arts Academy and at George Mason University. These workshops are open and FREE to Veterans, Servicemembers, military family members, and military caregivers.
PLEASE NOTE: the guitar workshop series will occur virtually via Zoom-ONLY from Tuesday, January 25 - Tuesday, February 15 from 7 - 8 p.m. The series will occur BOTH on-site at the Hylton Performing Arts Center AND virtually via Zoom webinar from Tuesday, February 22 to Tuesday, March 15 from 7 – 8 p.m.
View more information about the workshops.