Need help? For assistance accessing digital events at performance time, email stages@gmu.edu.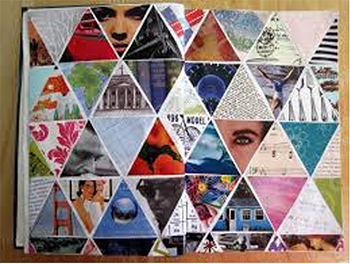 Veterans and the Arts Initiative: Exploring Self & Social Identity with Women Veterans: A Mixed Media Workshop, Sess. II
Thursday, Mar 18, 2021 8:00pm
Thursday, Mar 25, 2021 8:00pm
Thursday, Apr 01, 2021 8:00pm

Virtual Event
Registration for this workshop has closed.
Instructor: Andi Benge, School of Art, George Mason University  
Want to make art at home? Join us for this three-part workshop exploring women Veterans' self and social identity through mixed media. By learning how to combine several mediums you may already have at home with collaging techniques, you will be able to utilize your own personal experiences for artistic expression. Participants will create work that can be shared within a supportive environment to help reflect not only personal identities, but identities within the community. This workshop series is FREE and open to women Veterans. Space is limited. 
Reference our information sheet for details, including minimum age of participation for military family members and community policies for online workshops. We will provide more information about the online platform by email to all registered participants. 
Learn more about the Hylton Center's Veterans and the Arts Initiative