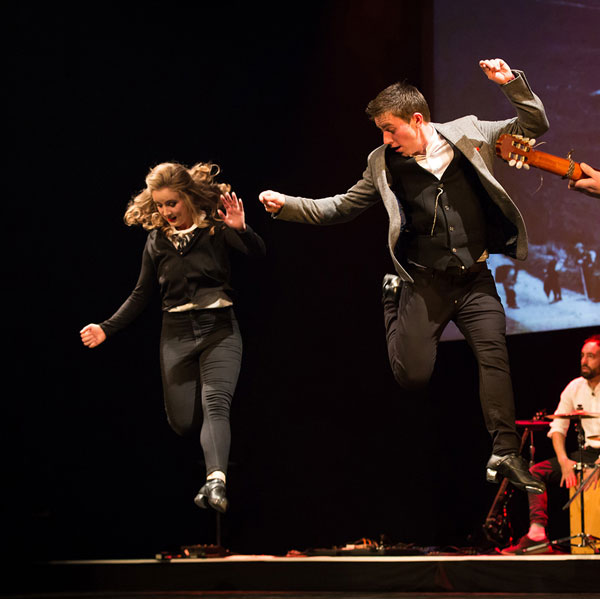 Get ready for Velocity Irish Dance, a high-octane celebration of the past, the present, and—most especially—the future of Irish dance. In their exhilarating performance, two dancing wunderkinds—James Devine (the Guinness World Record holder for the Fastest Feet in the World) and David Geaney (five-time World Champion Irish dancer)—are joined on stage by an incredible Celtic band, a scratch DJ, and other award-winning hoofers. They dance at lightning-fast speeds, tackling impossible scuffles and shuffles. It's heart-pounding entertainment, with an extra helping of soul. "A wonderfully fast-paced and utterly joyful display of Irish dance"? (The Scotsman). 
This performance is family friendly.
$50, $43, $30, half-price for youth through Grade 12.
Before the Performance
A pre-performance discussion begins one hour prior to the performance.
Free Tickets for Mason Students
A limited quantity of free student tickets will be available for each event. Eligible Mason students should log onto
Mason360
to claim their tickets beginning two Tuesdays prior to the event.