United States Navy Band
United States Navy Concert Band
Friday
,
Oct.
28
at
7:30 p.m.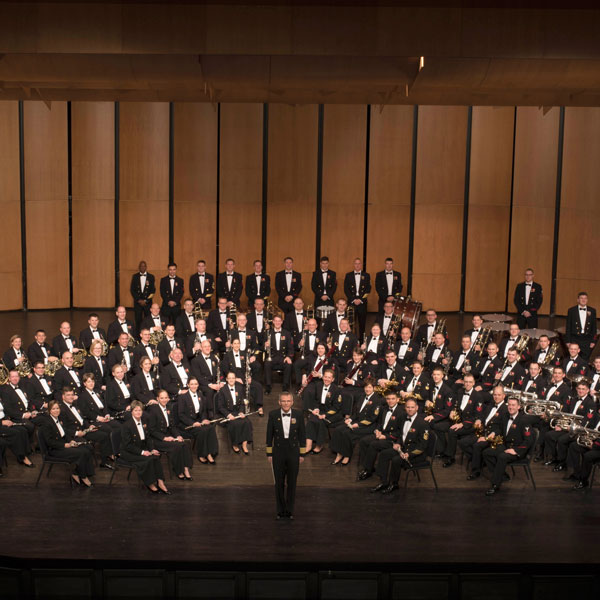 Join the United States Navy Band, "The World's Finest,"  as Captain Kenneth C. Collins leads the Concert Band in an evening of time-honored favorites, plus new works from the wind band repertoire.  This performance also features the winner of the Navy Band's 2022 Young Artist Solo Competition. The United States Navy Concert Band, the premier wind ensemble of the U.S. Navy, presents a wide array of marches, patriotic selections, orchestral transcriptions, and modern wind ensemble repertoire.
PROGRAM
Scott Boerma - Zoom
Carl Maria von Weber - Concertino, featuring Concerto Competition winner Mira Kim, clarinet
Henry Fillmore - Americans We
Aaron Copland - Laurie's Song, featuring MUCS Casey Campbell, vocalist
Ryan Lindveit - Mysterious Butterflies
Omar Thomas - Come Sunday
Irving Berlin - God Bless America, featuring MUCS Casey Campbell and MUC Bill Edwards, vocalists
Richard Hayman - Armed Forces on Parade
Program subject to change.
Free