The Romeros with Isabel Leonard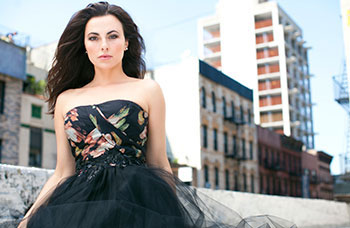 60th Anniversary Tour
Welcome the "Royal Family of Guitar," the Romeros, for their 60th Anniversary tour. This quartet of Spanish guitarists encompasses three generations of virtuosos in one incredible family. The world-renowned ensemble has performed with nearly every major symphony in the United States, and has played before distinguished audiences at the White House and the Vatican. Joining this veritable institution of classical guitar is multiple Grammy® Award-winning mezzo-soprano Isabel Leonard, a multi-faceted artist with a honeyed voice. Leonard has graced some of the most impressive stages in the world singing everything from opera to West Side Story. Together, Leonard and the Romeros will electrify with works by Frederico Garcia Lorca, Lorenzo Palomo, and Manuel de Falla, and will also premiere "La Cita" by Douglas J. Cuomo. "The only classical guitar quartet of real stature in the world today; in fact, they virtually invented the format." (The New York Times).
$50, $43, $30
Details for purchasing tickets will be announced later in the fall of 2020.
Free student tickets will be available two weeks prior to this event.