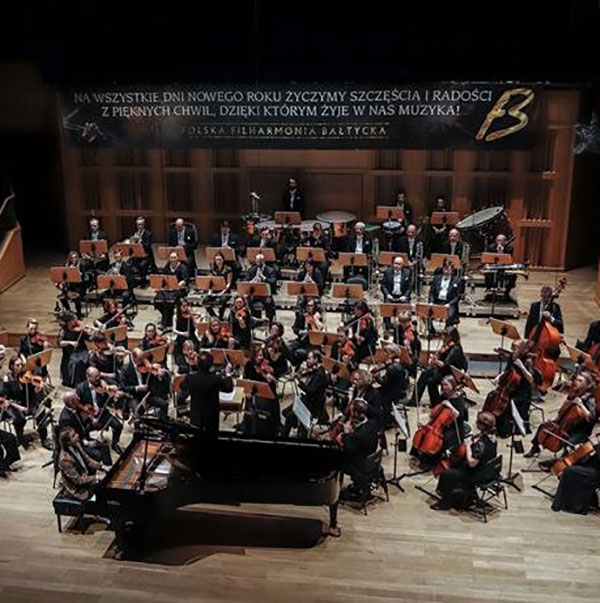 Lech Walesa Freedom Tour
Wojciech Rodek, conductor
Pawel  Wakarecy, pianist
Lutoslawski: Mala Suite
Chopin: Piano Concerto No. 2
Schubert: Symphony No. 9 in C Major, The Great
Traveling far from the thriving cultural hotspot in Gdansk on the Baltic Sea, the Polish Wieniawski Philharmonic Orchestra will rouse spirits with an evening of innovative works that explore themes of resiliency and freedom. Formed in 1944 out of the ashes and rubble left at the end of World War II, the orchestra has grown to become the largest music institution in eastern Poland and often features the most prominent Polish musicians and many world-famous artists. Under the direction of esteemed Maestro Wojciech Rodek, the program features Polish composers Witold Lutoslawski's Mala Suite and Frédéric Chopin's Piano Concerto No. 2, as well as pieces by other composers including Schubert, Grieg, Brahms, and more. Piano soloist Pawel  Wakarecy, first-prize winner of the 16th International Frédéric Chopin Piano Competition in Warsaw, will perform with the orchestra.
$55, $47, $33, half-price for youth through Grade 12.
Free Tickets for Mason Students
A limited quantity of free student tickets will be available for each event. Eligible Mason students should log onto
Mason360
to claim their tickets beginning two Tuesdays prior to the event.