Hylton Family Series
SUGAR SKULL! A Día de los Muertos Musical Adventure
Sunday
,
Nov.
13
at
1 p.m.
Sunday
,
Nov.
13
at
4 p.m.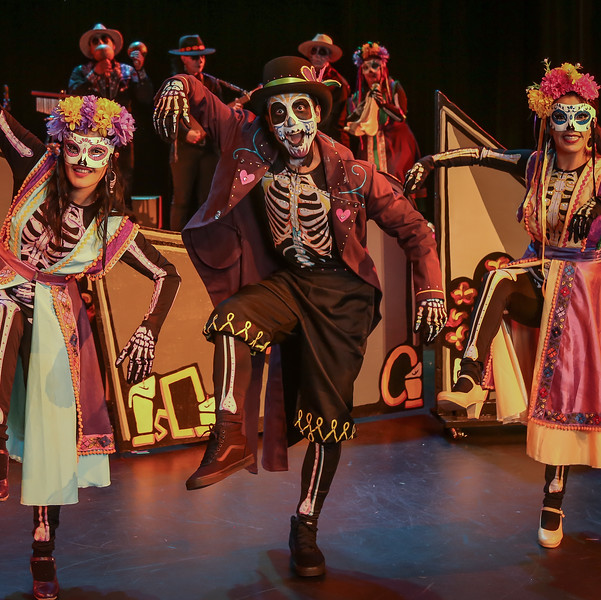 Presented by Mexico Beyond Mariachi
Vita Flores thinks her family is loco to be planning a party for the dead. But things change suddenly when her abuelita's candy skeleton jumps to life, launching her into a magical world! A host of spirited characters including ancient ancestors, a sorrowful sorceress, and even the famous Catrina Calavera impart the true meaning of Día de los Muertos through song, stories, and dance. This exuberant musical celebrates family and tradition, featuring the gifted musicians and dancers of Mexico Beyond Mariachi. SUGAR SKULL! is a perfect family outing whether you're new to the Day of the Dead or have celebrated the holiday with your loved ones for years. (Recommended for ages 4 and up)
Price: $15
Please join us following each performance of SUGAR SKULL! for family-friendly craft activities in the Didlake Grand Foyer!
Run Time: 60 minutes, no intermission
FREE TICKETS FOR MASON STUDENTS
A limited quantity of free student tickets will be available two Tuesdays prior to the event.
Learn more.
2022-2023 Hylton Performing Arts Center Season Sponsor: