Hylton Presents
Steep Canyon Rangers
Saturday
,
Nov.
18
at
8 p.m.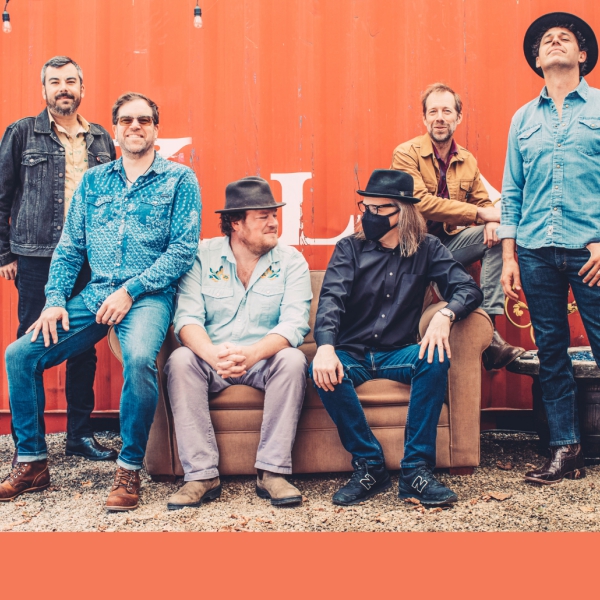 One of America's best Bluegrass bands makes its debut on the Merchant Hall stage. Steep Canyon Rangers is a GRAMMY Award-winning, Billboard chart-topping, and genre-defying sextet that has spent nearly two decades reshaping the sound of Bluegrass, mixing elements of pop, country, and folk rock to create a sound all its own. The band started while attending college at the University of North Carolina-Chapel Hill, diving headfirst into Bluegrass in its most traditional form. They became a household name after touring with banjoist and comedian Steve Martin. The Rangers are made up of Graham Sharp (banjo and vocals), Mike Guggino (mandolin/mandola and vocals), Aaron Burdett (guitar and vocals), Nicky Sanders (fiddle and vocals), Mike Ashworth (drums and vocals), and Barrett Smith (bass, guitar, and vocals). Today, the ensemble continues to tour extensively (without Martin), while expanding their style into country, jam, and Americana. Bluegrass Today writes, "Quite frankly, there's no better band equipped to connect past with present while blurring whatever divide remains in-between."
This performance is appropriate for all ages.
Tickets: $50, $43, $30; half-price for youth through Grade 12
Run Time: 100 minutes, plus intermission
PERFORMANCE PROGRAM
The program for this performance will be available the week of the event.
View digital program.
BEFORE THE PERFORMANCE
A pre-performance discussion begins one hour prior to the performance.
FREE TICKETS FOR MASON STUDENTS
A limited quantity of free student tickets will be available two Tuesdays prior to the event.
Learn more.
2023-2024 Hylton Performing Arts Center Season Sponsor: