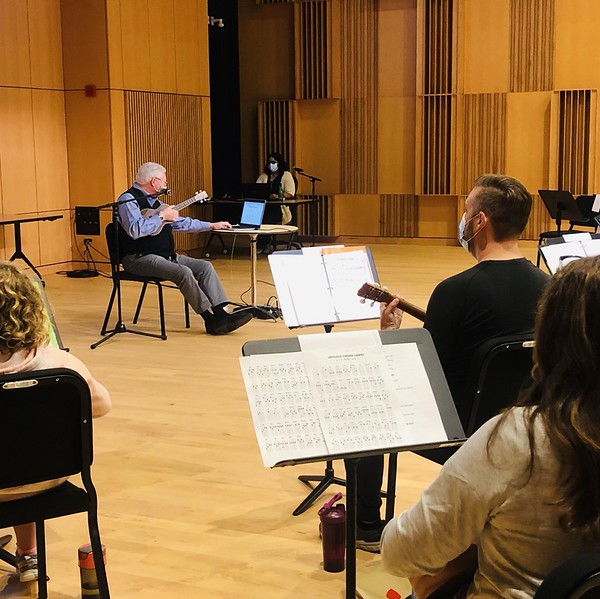 Do you play the ukulele, or are you looking to refresh your skills? Musicians of all skill levels are invited to try one of our ukuleles in this six-week workshop series with Glen McCarthy, guitar and ukulele instructor at George Mason University, who has shared his expertise with the Veteran community through the Veterans and the Arts Initiative since 2015.
Register for Level II if you are proficient with the following four skills (or are almost there) using the following guidelines:
Can you (the participant) accurately read a song with few mistakes?

Can you read tablature?

Do you know a number of chords and can quickly switch between chords?

Can you play songs that call for a particular strumming technique?

These workshops take place Tuesday evenings and are FREE to Veterans, Servicemembers, military family members, and military caregivers. Please reference our information sheet for details, including community policies and minimum age of participation for military family members.
Learn more about the Hylton Center's Veterans and the Arts Initiative.