Hylton Family Series
Sonia De Los Santos
Saturday
,
Nov.
18
at
11 a.m.
Saturday
,
Nov.
18
at
2 p.m.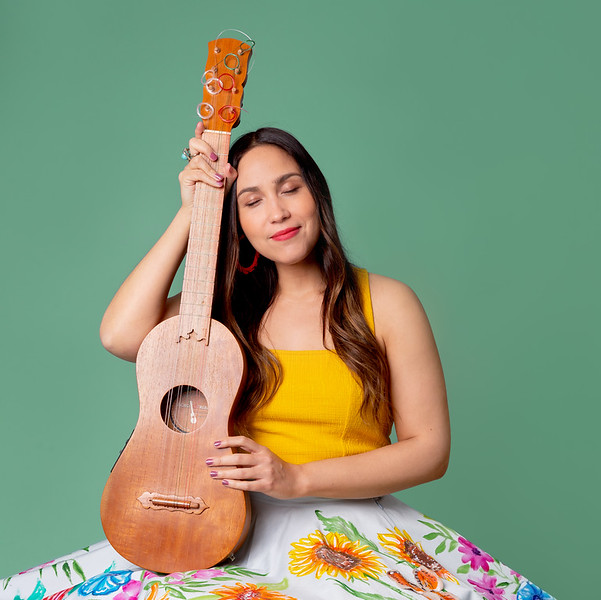 Latin GRAMMY-nominated artist Sonia De Los Santos brings her uplifting voice and soulful sound to families of all backgrounds. While playing guitar and jarana jarocha, Sonia performs songs in English and Spanish from her three albums: Mi Viaje: De Nuevo León to the New York Island (Parents' Choice Foundation Gold Award Winner), ¡Alegría!, and Esperanza. As she reflects on her own experiences of growing up in Mexico, moving to another country, and developing connections to her heritage and community, she radiates hope and inspires all of us to find gratitude in one another, curiosity in our world, and light within ourselves. A native of Monterrey, Mexico, Santos has been hailed by Billboard as "one of the Latin Children's music artists you should know." Her big-hearted message—fused with Latin American rhythms and North American folk traditions—is sure to make the entire family smile and dance throughout her Hylton Family Series debut. (Recommended for ages 4 to 10)
The 2 p.m. performance will be sensory friendly. These performances are designed to create a welcoming and comfortable arts experience for people with autism, sensory sensitivities, or other social, learning or cognitive disabilities.
This performance takes place in the Gregory Family Theater.

Tickets: $15
Run Time: 60 minutes
PERFORMANCE PROGRAM
The program for this performance will be available the week of the event.
View digital program.
FREE TICKETS FOR MASON STUDENTS
A limited quantity of free student tickets will be available two Tuesdays prior to the event.
Learn more.
2023-2024 Hylton Performing Arts Center Season Sponsor: