American Roots Series
Seven Voices – A Tribute to Patsy Cline
Sunday
,
Nov.
12
at
4 p.m.
Sunday
,
Nov.
12
at
7 p.m.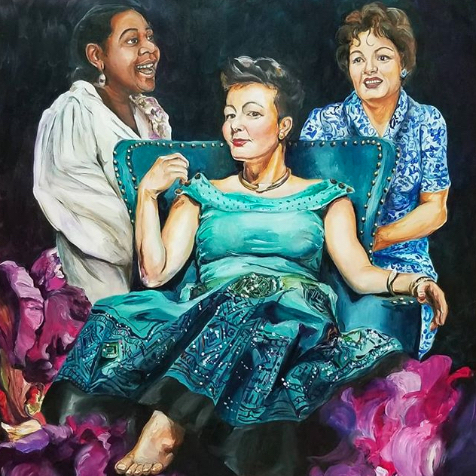 Honoring the First Lady of Country, Jess Eliot Myhre of the Bumper Jacksons has assembled a group of talented local artists for a genre-spanning evening dedicated to Cline's music. One of the most influential and acclaimed vocalists of the 21st century, Cline was a true pioneer for women in the country music industry and a wild character whose personal stories shine in their retelling, again and again. Emotive and sultry, her contralto could describe the depths of the human condition with rare poignance. Talented artists from across the D.C. area are teaming up to pay tribute to the First Lady of Country with classic renditions of her songs, as well as re-imagined versions with new instrumentation and creative arrangements. The internationally-touring, award-winning musicians and songwriters include Be Steadwell, Nicole Saphos, Dave Chappell, Maureen Andary (Sweater Set), Shannon Bielski, Ele Rubenstein, and Jess Eliot Myhre.
George Mason University's Veterans and the Arts Initiative is a proud sponsor of this performance, providing free tickets for Veterans and Servicemembers.
Food and beverage will be available for purchase.
Tickets: $30
Free for Veterans and Servicemembers with ID (up to two tickets each). Free tickets are limited and only available in person at the Hylton Center Ticket Office.
This performance is appropriate for all ages.
Run Time: 90 minutes
2023-2024 Hylton Performing Arts Center Season Sponsor: