Need help? For assistance accessing digital events at performance time, email stages@gmu.edu.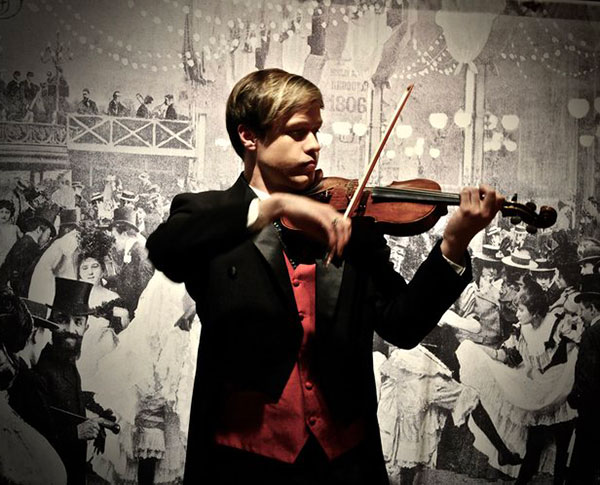 Tickets will be available to the general public March 18 at 10 a.m. ET.
Don't miss U.S. National Scottish Fiddle Champion Seán Heely and his band of All-Star Celtic musicians for an outdoor performance that will sweep audiences away to Scotland and Ireland. The outdoor stage will come alive with music when Heely joins forces with All-Ireland singing champion and Mason alum Kevin Elam, bouzouki player Beth Patterson, percussionist Lucas Ashby, and percussive dancer Agi Kovacs. From high-energy Celtic fiddle tunes to haunting Scots Gaelic melodies and folk ballads, this concert has it all! The charismatic, kilt-clad band leader has played with traditional music icons such as Liz Carroll, Bonnie Rideout, Cathy Jordan, Eamon O'Leary, and Paddy Keenan. The return of the Hylton Center's outdoor concerts will be well worth the wait when Heely and his talented collaborators hit that stage for this rollicking Hylton on the Hill performance.
$25 adult, $12.50 Youth through Grade 12
How to Watch
Enjoy this performance in your own seating area, physically distanced from other audience members.
Free Tickets for Mason Students
A limited quantity of free student tickets will be available for each event. Eligible Mason students should log onto
Mason360
to claim their tickets beginning two Tuesdays prior to the event.
All performances including the program, artists and dates are subject to change.