Matinee Idylls: Virginia Opera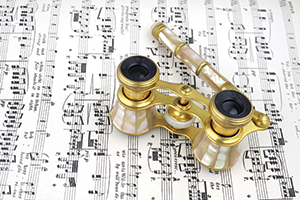 Buy Tickets   Subscribe and Save
A Taste of Opera
Whet your appetite for opera with an inspired program of musical delights performed by some of Virginia Opera's most talented artists. Soprano Laquita Mitchell, Mezzo-soprano Leah Heater, Tenor Brian Cheney, and Baritone Joshua Jeremiah—from the opera company's 2020 production of Aida—will perform some highlights from this season and other exciting favorites from opera and Broadway.
Tickets:
Lunch, concert, and dessert reception: $49
Concert and dessert reception-only: $29
Individual tickets go on sale August 1.
Menu (subject to change):
Classic Caesar salad with shaved parmesan and homemade croutons
Italian Sausage Pepper and Onions
Sweet Italian sausage sautéed with peppers and mushrooms, finished with a savory red sauce
Tortellini Crème Rossa
Cheese tortellini in a creamy tomato sauce laced with parmesan cheese
Baked Lasagna
This Italian classic speaks for itself! Made with a traditional bolognaise
Assorted Cookies