Hylton Presents
Mark Morris Dance Group and Music Ensemble
Saturday
,
Feb.
11
at
8 p.m.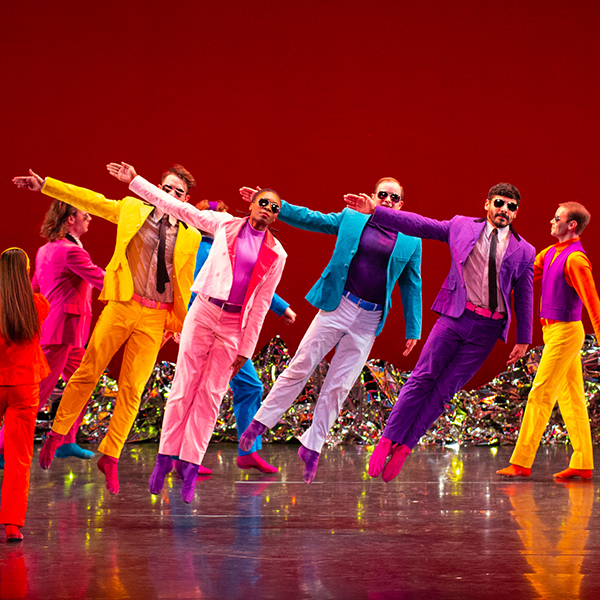 Pepperland
Legendary choreographer Mark Morris celebrates The Beatles in his critically acclaimed Pepperland! Thanks to Morris's distinctive wit, musicality, and inventiveness, Pepperland transforms The Beatles' music into a performance that fills the stage with color and high-energy dance. This evening-length work features choreography set to new arrangements of familiar songs from The Beatles' Sgt. Pepper's Lonely Hearts Club Band as well as original music by Ethan Iverson (formerly of The Bad Plus), all with live musical accompaniment by the MMDG Music Ensemble. With brightly hued Mod-inspired costumes, whimsical humor, and exuberant dance, Pepperland is "…a truly joyous, celebratory work of art…a brilliant homage to one of the great rock albums," raves The Telegraph. Founded in 1980, the Mark Morris Dance Group is lauded as the world's preeminent dance company. You won't want to miss this much-anticipated cultural event of the season and the Mark Morris Dance Group's Hylton Center debut!
This performance is appropriate for all ages.
Prices: $55, $47, $33, half-price for youth through Grade 12
Join A Dance for Parkinson's Disease (Dance for PD®) Class
A free movement class will be held at the Hylton Center on Friday, February 10 from 1 to 2:15 p.m. for individuals with Parkinson's Disease, their care partners, and friends. Experience is not required, and all levels of ability and mobility are welcome. The class will be led by Brandon Cournay and Billy Smith, members of Mark Morris Dance Group. Registration is required. Learn more and register today!
Run Time: 60 minutes, no intermission
BEFORE THE PERFORMANCE
A pre-performance discussion with Company Director, Sam Black, begins one hour prior to the performance.
AFTER THE PERFORMANCE
A post-performance discussion following
Pepperland
will be held on Merchant Hall stage with
Pepperland
composer Ethan Iverson;
Mason School of Dance
alumn
us
and Mark Morris Dance Group
company
member
Billy Smith
;
Mark Morris Dance Group company dancers; and Adrienne Bryant Godwin, director of programming, College of Visual and Performing Arts, George Mason University.
FREE TICKETS FOR MASON STUDENTS
A limited quantity of free student tickets will be available two Tuesdays prior to the event.
Learn more.
2022-2023 Hylton Performing Arts Center Season Sponsor: