Manassas Symphony Orchestra
Manassas Symphony Orchestra: The Raleigh Ringers
Saturday
,
Aug.
27
at
7 p.m.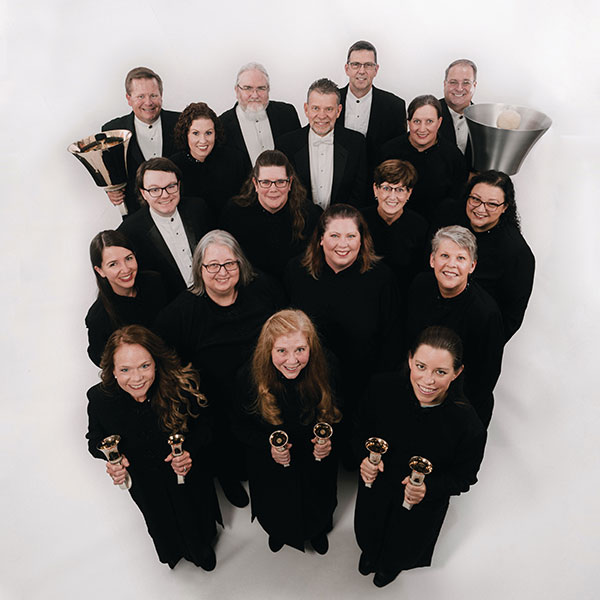 The Manassas Symphony Orchestra (MSO) presents the internationally acclaimed Raleigh Ringers in concert, featuring musicians from the MSO. Since its founding in 1990, The Raleigh Ringers has dazzled audiences with unique interpretations of sacred, secular, and popular music, including famous rock 'n' roll tunes arranged just for handbells. 
Under the direction of David M. Harris, The Raleigh Ringers is considered among the finest - if not the finest - handbell ensembles in the world. The group's tours have included performances in 39 states, the District of Columbia, Canada, England, and France. They play two sold-out dates each year at major venues in Raleigh. The ensemble has released seven CDs, and two DVDs of holiday concerts - "One Winter Evening at Meymandi" and "A December Tradition." Three one-hour holiday concert specials have been broadcast hundreds of times on over 250 American Public Television stations in 45 states. 
The Raleigh Ringers, like the MSO, are an advanced community service music ensemble and sponsor an annual festival for adult ringers, an annual festival for youth and novice ringers, handbell techniques classes, and performance experiences for advanced ringers.
$25 adults, $20 military (active and retired); $10 students and youth (18 and under) 
Vaccination or Negative Test Not Required
Proof of vaccination or a negative Covid-19 test result is not required for audience members at this event. Face coverings are recommended.
Read the full policy
.