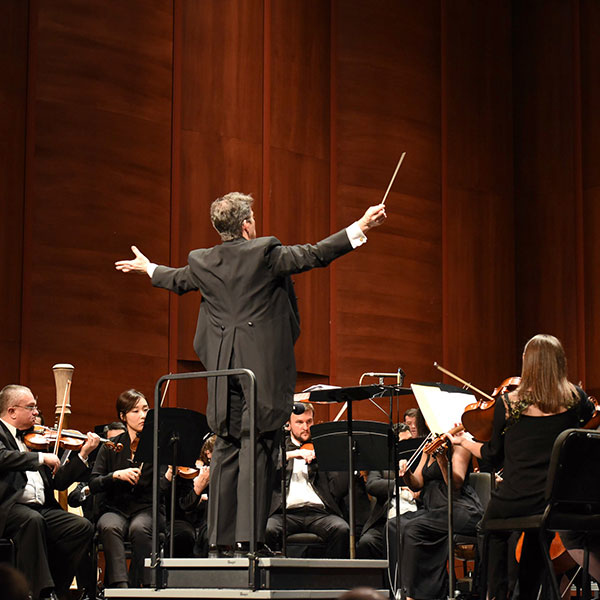 Manassas Symphony Orchestra
Manassas Symphony Orchestra Family Concert: Explorations
Saturday, Dec 10, 2022 3:30pm

The MSO commemorates the 20th edition of its annual family concert by taking listeners on a musical journey with a world premiere of Manassas composer Ben Bernstein's work based on award-winning author and New Yorker cover artist Bob Staake's new book, The Path. Together with Bernstein's beautiful music, the book's lyrical words, and stunning illustrations lead children and adults alike to discover that our path through life is all our own to discover and invent. Soloist John Ross, a senior violist at Patriot High School, performs Weber's adventurous Andante and Rondo Ungarese, op. 35.
$25 adult; free student (through college)
Subscriptions are available for the Manassas Symphony Orchestra 22-23 season. Please visit or call the Hylton Center Ticket Office at 703-993-7700 to subscribe.