Manassas Symphony Orchestra: American Idols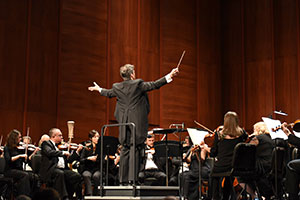 The MSO showcases three great American composers: Aaron Copland, Leonard Bernstein, and Howard Hanson. Copland's Quiet City evokes scenes of New York in the early 20th century, while Bernstein's Symphonic Dances from West Side Story captures the rhythmic fervor of NYC in the early 1960s. Capping the concert is Hanson's Symphony No. 2 ("Romantic"), the quintessential American Symphony.
Individual tickets go on sale August 1.
This event is family friendly.