Manassas Chorale: One Voice, Many Voices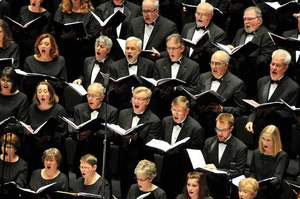 The Manassas Chorale and the Voices United Workshop Choir join forces for a breathtaking evening of sacred music. Led by Artistic Director Becky Verner and a nationally-known guest clinician, over 150 singers will raise the roof in this celebratory program. Marvel at the united effort of over thirty choral organizations joining together in the state-of-the-art Merchant Hall.
Individual tickets go on sale August 1.
This event is family friendly.