Manassas Ballet Theatre: Les Sylphides and More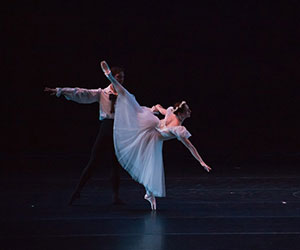 Buy Tickets  Subscribe and Save
Manassas Ballet Theater presents Les Sylphides, a ballet blanc widely thought of as the first ballet to be created about mood and without a storyline. The professional MBT company dancers are accompanied by the Manassas Ballet Theatre Orchestra in a performance that presents a fresh, new contemporary work in a full program of both original and classic ballet.
Tickets: $70, $60, $50, $40, $30
This event is family friendly.