Details for purchasing tickets to performances in 2021 will be announced later in the fall of 2020. Learn more
Manassas Ballet Theatre: Frankenstein
Presented By
Manassas Ballet Theatre
When/Where
Saturday, Oct 31, 2020 7:30pm
Virtual Event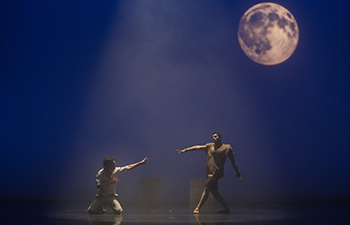 Just in time for Halloween, Manassas Ballet Theatre's talented cast of dancers brings the chilling, time-honored tale, Frankenstein to life with an original score by the Kim Reynolds Band. Filmed this fall on Merchant Hall stage under strict safety protocols and without an audience, this performance was pre-recorded for streaming on Saturday, October 31 at 7:30 p.m. 
Tickets for this virtual performance are $25.
To purchase tickets and to view this performance on October 31 at 7:30 p.m., visit Manassas Ballet Theatre's online ticket platform.
For more information about MBT's production of Frankenstein, visit manassasballet.org or call (703) 257-1811.
View the October 29 Manassas Ballet Theatre Artist Chat with Amy Grant Wolfe, Artistic Director of Manassas Ballet Theatre and "Frankenstein" choreographer; Kim Reynolds of the Kim Reynolds Band and "Frankenstein" composer and musician; and Hannah Locke, Manassas Ballet Theatre dancer, instructor, and discussion moderator. FREE