Details for purchasing tickets to performances in 2021 will be announced later in the fall of 2020. Learn more
Manassas Ballet Theatre Artist Chat: Frankenstein
Presented By
Hylton at Home
When/Where
Thursday, Oct 29, 2020 7:00pm
Virtual Event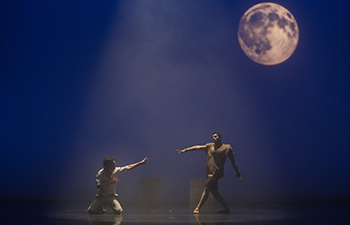 Manassas Ballet Theatre gathers the experts for an informal, virtual chat filled with behind-the-scenes stories and professional insights about the mounting of the full-scale ballet and legendary tale Frankenstein. Artistic Director/Choreographer Amy Grant Wolfe and Composer/Musician Edward Kim Reynolds of the Kim Reynolds Band will provide insight into their 20+ years of collaboration as they discuss the creative process of choreographing and composing Frankenstein. This discussion will be moderated by Dancer/Instructor Hannah Locke.
Manassas Ballet Theatre Artist Chat will be streamed simultaneously on this webpage, Facebook, and YouTube at the scheduled time. 
FREE
To enable closed captioning, please navigate to the Hylton Center Facebook page or YouTube channel. When viewing our videos on Facebook, please click the gear icon for "Settings" in the bottom right of the video pane and toggle the Captions button to "ON". To access automated closed captioning when viewing our videos on YouTube, please click the "CC" button in the bottom right of the video pane. 
MBT's production of Frankenstein streams on Halloween, Saturday, October 31 at 7:30 p.m. To purchase tickets ($25) and to view Frankenstein at the scheduled date and time, visit Manassas Ballet Theatre's online ticket platform.
For more information about MBT's production of Frankenstein, visit manassasballet.org or call (703) 257-1811.
Thank you to our sponsor: