Hylton Presents
MALEVO
Saturday
,
Feb.
17
at
8 p.m.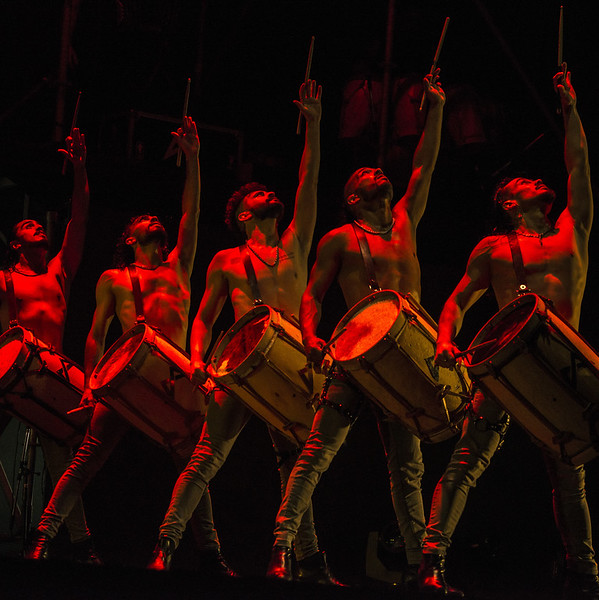 With their rock 'n' roll attitude, thrilling footwork, and powerful drumming, Argentinian sensation MALEVO will make your adrenaline surge! This dexterous all-male ensemble, created by Choreographer/Dancer Matias Jaime, draws heavily from the Argentinian folk dance Malambo and merges the traditional form with other dance styles and percussion, creating an exhilarating, innovative experience. Set to a pulsating rhythm of drums, the choreography combines the use of boleadoras, a leather and stone hunting tool used by Gauchos, with fast leg movements, energetic zapateados (stomping), and quick cepillados ("brushing"/"scrubbing"). MALEVO were named "Cultural Ambassadors for the National Identity of Argentina," and have collaborated with artists such as Ricky Martin and Cirque du Soleil. They were featured performers at the 2022 FIFA World Cup, and stunned television audiences on NBC's America's Got Talent so much they were invited to return for America's Got Talent: All-Stars in January 2023. Don't miss their electrifying Hylton Center debut!
Tickets: $50, $43, $30; half-price for youth through Grade 12
PERFORMANCE PROGRAM
The program for this performance will be available the week of the event.
View digital program.
BEFORE THE PERFORMANCE
A pre-performance discussion begins one hour prior to the performance.
FREE TICKETS FOR MASON STUDENTS
A limited quantity of free student tickets will be available two Tuesdays prior to the event.
Learn more.
2023-2024 Hylton Performing Arts Center Season Sponsor: