Hylton Family Series
Lightwire Theater
Sunday
,
Oct.
22
at
1 p.m.
Sunday
,
Oct.
22
at
4 p.m.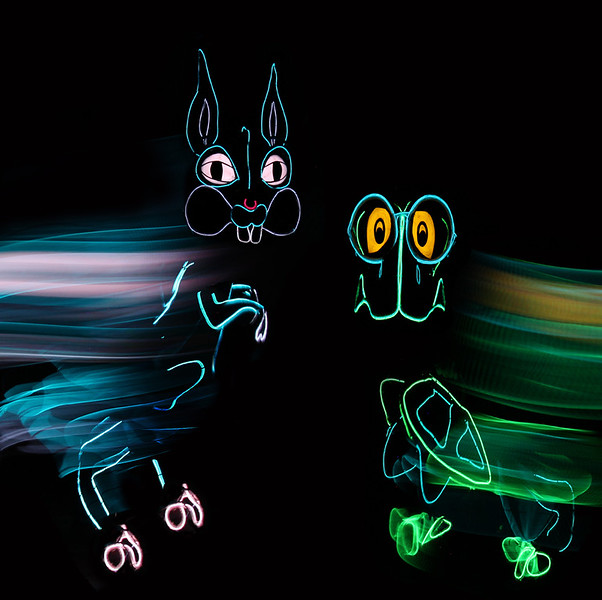 The Adventures of Tortoise and Hare: The Next Gen
Gather the whole family for this imaginative story cleverly told with cutting edge electroluminescent puppetry, live dancers, and a creative mix of classical, jazz, and pop music. This innovative company brings Aesop's classic fable, The Tortoise and the Hare, into a brilliant new light when the next generation navigates a whole new kind of race filled with modern distractions. Old Man Tortoise and Big Daddy Hare must come together despite their differences to save Tortoise Junior and Lil' Hare in an unfamiliar landscape filled with smartphones, video games, and lost connections. Lauded as "absolutely incredible" by Rolling Stone, Lightwire Theater has been featured as semi-finalists on NBC's America's Got Talent. Treat the whole family to this breathtaking live production that will leave everyone in awe and filled with a sense of wonder. (Recommended for ages 4 to 12)
Run Time: 55 minutes plus Q&A
Tickets: $15
Run Time: 60 minutes
PERFORMANCE PROGRAM
The program for this performance will be available the week of the event.
View digital program.
AFTER THE PERFORMANCE
The artists will participate in a post-performance discussion from the stage.
FREE TICKETS FOR MASON STUDENTS
A limited quantity of free student tickets will be available two Tuesdays prior to the event.
Learn more.
2023-2024 Hylton Performing Arts Center Season Sponsor: