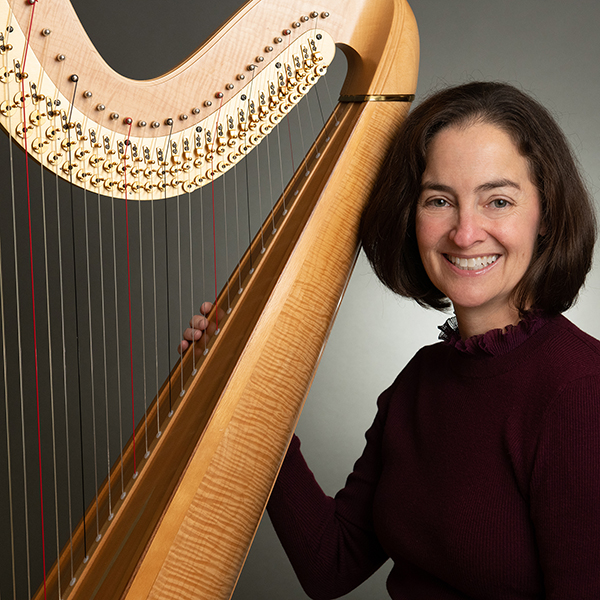 Matinee Idylls
Leo Sushansky and Michelle Lundy
Wednesday, Apr 12, 2023 1:30pm

Strings will sing in this stunning concert pairing with harpist Michelle Lundy and violinist Leo Sushansky. Lundy is the founding member of Beau Soir Ensemble, a venerable flute, viola, and harp trio known to our region for its unique instrumentation, breathtaking music, and infectious energy. Sushansky is Artistic Director of the National Chamber Ensemble and an acclaimed musician who has been praised by The Washington Post for his "Gorgeous tone…compelling musical personality…Passionate intensity." Together they will present a diverse program of duets spanning a wide array of musical genres. Selections will include music from the esteemed French composers Jules Massenet and Camille Saint-Saëns.
Tickets:
Lunch, concert, and dessert reception: $60
Concert and dessert reception only: $35

Performances take place in the Gregory Family Theater
Free Tickets for Mason Students
A limited quantity of free student tickets will be available two Tuesdays prior to the event.
Learn more.
2022-2023 Hylton Performing Arts Center Season Sponsor: