Keyboard Conversations® with Jeffrey Siegel: Spellbinding Bach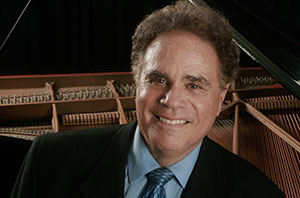 Buy Tickets   Subscribe and Save
Become a classical music insider with Jeffrey Siegel, virtuoso pianist and consummate storyteller at this concert full of the glorious, captivating music of the ever-popular J.S. Bach. In demand with classical music lovers and newcomers alike, this unique "concert with commentary" format gives the story behind Bach's masterpieces that charm the ear and touch the heart. This program of Bach's most beloved keyboard works includes the vivacious Partita No. 5, the stupendous Chromatic Fantasy, the exuberant Italian Concerto, and haunting, poetic Preludes.  "A musical bridge-builder in action…Siegel showed just how illuminating the combination of words and abstract music can be" (Toronto Star).
An interactive Question and Answer session will conclude this program.
This performance is family friendly.
Tickets: $44, $37, $26
Individual tickets go on sale August 1.
Free student tickets will be available two weeks prior to this event.