Details for purchasing tickets to performances in 2021 will be announced later in the fall of 2020. Learn more
Keyboard Conversations® with Jeffrey Siegel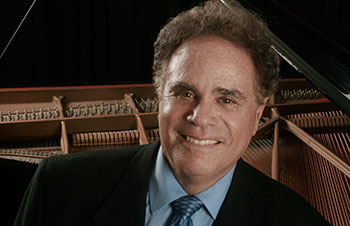 The Romantic Connection – Chopin, Schumann, and Liszt
This "concert with commentary" is perfect for classical music lovers and those who want to be. Virtuoso pianist Jeffrey Siegel plays works by important piano composers of the Romantic period and shares fascinating stories about each one. This concert features the stirring Polonaise in C-sharp minor, Op. 26, No. 1 by Chopin, three of Schumann's fiery, tender Novelettes, and the exuberant Hungarian Rhapsody No. 2 in C-sharp minor by Liszt. "An exquisite performance…superb music making," hails The New York Times. An interactive question and answer session will conclude this program.
This performance is family friendly.
$48, $41, $29
Run time: 120 minutes, including a 20-minute intermission
Details for purchasing tickets will be announced later in the fall of 2020.
Free student tickets will be available two weeks prior to this event.