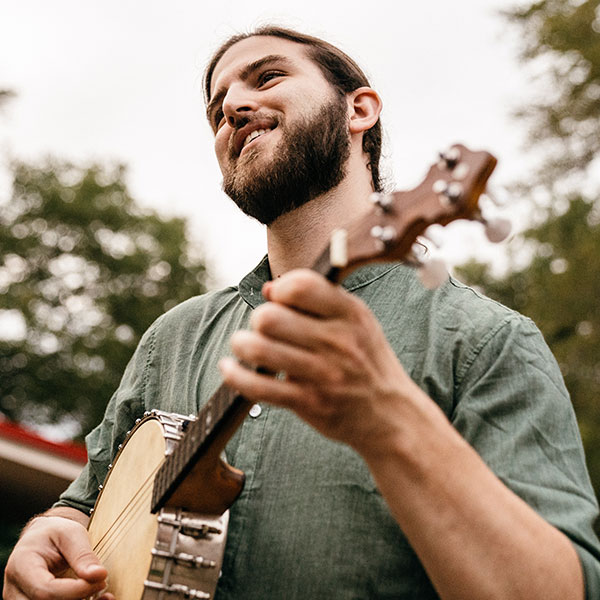 If I Were a Small Bird
All-Ireland Champion singer Kevin Elam presents songs from his debut album If I Were a Small Bird, made possible through George Mason University's Young Alumni Commissioning Project. Hear centuries-old ballads from the Irish and Anglo/Scottish traditions reimagined for the modern stage, showcasing Kevin's talents as vocalist, instrumentalist, and arranger. Kevin, a regular of the Washington D.C.-area folk music scene, was awarded first place in Men's English Singing at the 2019 Fleadh Cheoil in Drogheda, Ireland, and took home the coveted "Dalaigh Shield," an award only won by one other American in its 63- year history.

The Young Alumni Commissioning Project, a program of Mason's College of Visual and Performing Arts, provides crucial support for the continued artistic development of alumni. Kevin, who holds a BM Jazz Studies '14, won the grant in 2020, allowing his debut album, If I Were a Small Bird, to come to life. Join Kevin as he performs these captivating pieces at the Hylton Center!
This concert will take place in the Hylton Center's Large Rehearsal Hall, and is free and open to the public but reservations are required.