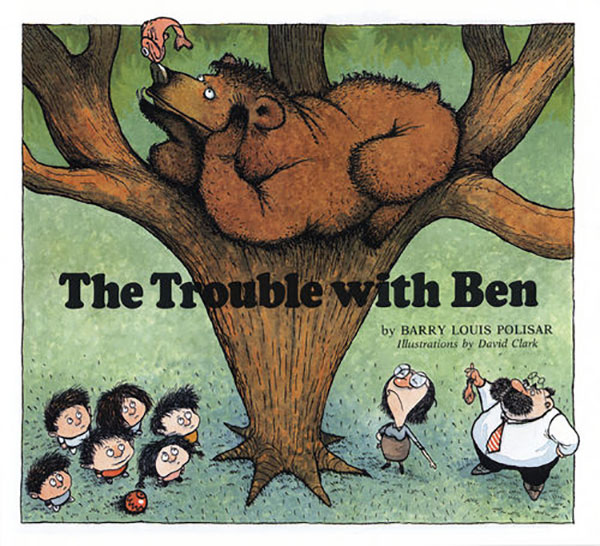 Hylton at Home
Hylton at Home Story Corner: "The Trouble with Ben"
Saturday, Feb 20, 2021 10:15am

Virtual Event
Written by Barry Louis Polisar, illustrated by David Clark
Music Composed by D. J. Sparr 
Read with permission of Barry Louis Polisar
Read and performed by Sound Impact: Rebecca Jackson (violin), Tiffany Richardson (viola) & Danielle Cho (cello)

Join members of Sound Impact for this musical Story Corner. The Hylton Performing Arts Center and the Prince William Public Library System have joined forces to continue Hylton at Home Story Corner, a virtual performing arts story time this spring. The goal of this virtual story time is to increase awareness of different performing art forms and artists through books. Each story time will be pre-recorded and premiere on both the Hylton Center and Library's social media channels at 10:15 a.m. on the third Saturday of the month. The library will prepare reader advisories for each book that list similar books children and families may want to explore. 

In "The Trouble with Ben," Ben gets in trouble because he is different from everyone else, but the problem is—Ben is a bear. It's just that no one notices because they are too busy trying to get him to be like everyone else. And what does he get in trouble for? Well, for things that any bear would do—like falling asleep at his desk during the cold winter months when he should be hibernating. Ben tries to conform, but the results are disastrous until he realizes that he must be true to himself. And then a funny thing happens; his classmates start trying to be like him….a wonderful story that illustrates the need to see children for who they are and a perfect book for teaching about individuality. This Hylton at Home Story Corner is read and performed by Rebecca Jackson (violin), Tiffany Richardson (viola), and Danielle Cho (cello).
FREE
How to Watch
This event will be available to watch beginning Saturday, February 20 at 10:15 a.m. ET simultaneously on this webpage, the Hylton Center

Facebook

page, and YouTube channel. It will be available to watch until February 26, 2021.

Take a look at these other book recommendations by Prince William Public Library:
"Bear Can't Sleep" by Karma Wilson
"Hooray for Hat!" by Brian Won
"Pete the Cat and the Bedtime Blues" by Kim Dean
"Grumpy Bird" by Jeremy Tankard
"Llama Llama Loves to Read" by Anna Dewdney
The McNichols Family Foundation, Education Initiatives Sponsor