Details for purchasing tickets to performances in 2021 will be announced later in the fall of 2020. Learn more
Hylton at Home Story Corner: "It's Showtime! A Pepper and Frannie Story"
Presented By
Hylton at Home
When/Where
Saturday, Sep 19, 2020 10:30am
Virtual Event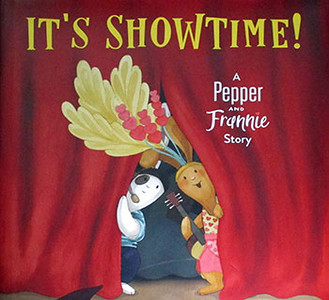 Written and illustrated by Catherine Lazar Odell, Published by Page Street Kids
Frannie loves to have an audience. Pepper prefers to perform when no one is around. Pepper and Frannie are best friends, and they both love a good show. When they decide to stage a performance, they quickly learn that teamwork is key to executing a successful show! 
The Hylton Performing Arts Center and the Prince William Public Library System have joined forces to launch Hylton at Home Story Corner, a virtual performing arts story time this fall. The goal of this virtual story time is to increase awareness of different performing art forms and artists through books. Each story time will be pre-recorded and premiere on both the Hylton Center and Library's social media channels at 10:30 a.m. on the third Saturday of the month. The library will prepare reader advisories for each book that list similar books children and families may want to explore. 
Recommended for children ages 4-8. This Hylton at Home Story Corner will be read by: Kevin Murray, Interim Director School of Theater and Mary Lechter, Assistant Professor of Theater and Artistic Director, Acting for Young People with permission of Page Street Kids. 
"It's Showtime! A Pepper and Frannie Story" was available from September 19 at 10:30 a.m. until September 26. 
FREE
Thank you to our sponsor: