Hylton Family Series
Giraffes Can't Dance
Saturday
,
Feb.
24
at
11 a.m.
Saturday
,
Feb.
24
at
2 p.m.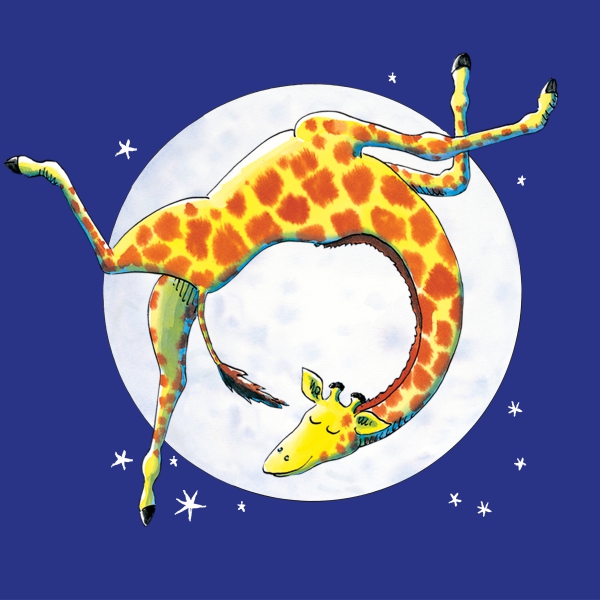 Gerald the Giraffe loves to dance, but his long legs make him clumsy, and the other animals in the jungle laugh at him. What's a giraffe to do? Enlist the help of a violin-playing cricket, of course, until he finds a tune he can groove to with joyful abandon! The beloved storybook Giraffes Can't Dance by Giles Andreae and Guy Parker-Rees celebrates its 20th anniversary with this richly imaginative musical adaptation told with puppets, African rhythms, and of course—dancing! Brought to life by Bay Area Children's Theatre, Giraffes Can't Dance encourages Gerald, and audience members of all ages, to dance to the beat of their own drums. With a resounding message of the power of self-acceptance, Giraffes Can't Dance will have everyone in the audience on their feet, confidently showing off their moves. (Recommended for ages 3 to 8)
The 2 p.m. performance will be sensory friendly. These performances are designed to create a welcoming and comfortable arts experience for people with autism, sensory sensitivities, or other social, learning or cognitive disabilities.
Tickets: $15
PERFORMANCE PROGRAM
The program for this performance will be available the week of the event.
View digital program.
FREE TICKETS FOR MASON STUDENTS
A limited quantity of free student tickets will be available two Tuesdays prior to the event.
Learn more.
2023-2024 Hylton Performing Arts Center Season Sponsor: