Gallery Reception: Jordann Wine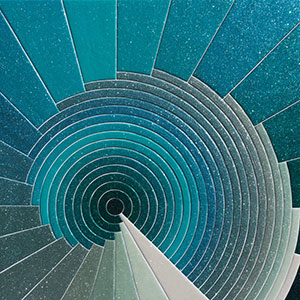 Holding and Releasing
Exhibit runs May 19 – July 9
Gallery receptions are free and open to the public.  Wine and light fare will be served. Please RSVP to smeyer3@gmu.edu.
Glitter, commonly dismissed as an ordinary craft material, is elevated to a painterly standard as Jordann Wine foregrounds the material's inherent qualities of holding and releasing light.
Jordann Wine holds a Bachelor of Arts from New York University where she studied Sustainable Entrepreneurship and Art in the Gallatin School of Individualized Study. Learn more about the artist or INSTAGRAM: @jordannwine
Learn more about this exhibition.