Gallery Exhibit: David Barr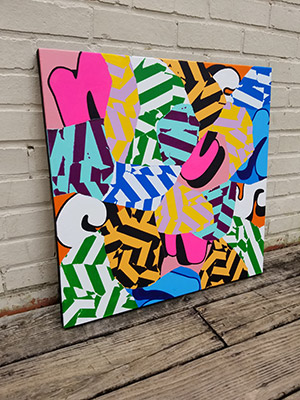 Torn
April 2 – May 18
A series of work that explores color, typography, and pattern in a disruptive out-of-context nature. This body of work looks to tear apart these comfortable safeguards that people find in recognizable and organized patterns to create a new balance and connection with the viewer. 
Exhibitions are free and open to the public Tuesday through Saturday from 10 a.m. to 6 p.m. and two hours before each performance.
Gallery Reception: April 11 from 6-8 p.m.
Gallery receptions are free and open to the public.  Wine and light fare will be served. Please RSVP to smeyer3@gmu.edu.
Gallery Sponsor: Buchanan Partners Art Gallery