Manassas Symphony Orchestra
Folk Echoes
Saturday
,
Oct.
21
at
7:30 p.m.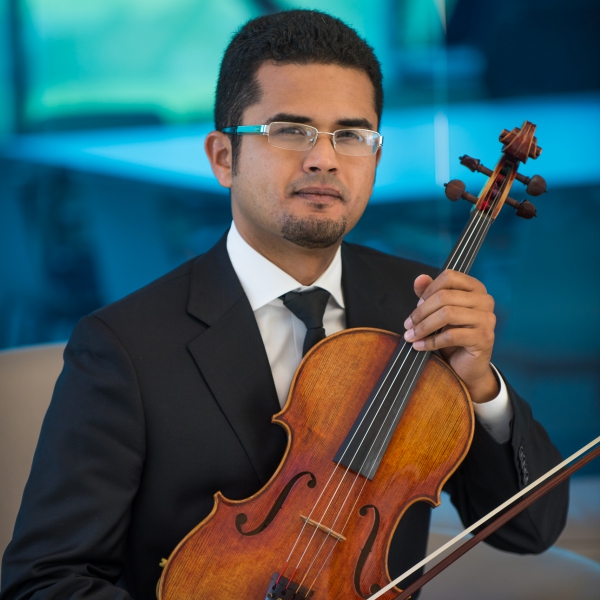 In celebration of its fourth decade, the MSO presents a concert showcasing classical masterpieces inspired by rich folk traditions. David Pedraza performs the brilliant and evocative Viola Concerto in A minor by one of the most important composers of the 20th century, Béla Bartók. Born in Reynosa, Mexico, Pedraza received a full scholarship to Shenandoah Conservatory, has performed across the globe throughout North and South America, Europe, and the UK, and is principal violinist with Symphony of the Americas. Additional folk-inspired works by Ralph Vaughan Williams and Manuel de Falla round out the concert.
$30 adult; free college student and youth (18 and younger) 
Subscriptions available. Contact the Hylton Center Ticket Office at 703-993-7759.
Individual tickets go on sale August 1.