Veterans and the Arts Initiative
Eco-Graphic Arts Workshops
Sunday
,
Oct.
01
at
1 p.m.
Sunday
,
Oct.
08
at
1 p.m.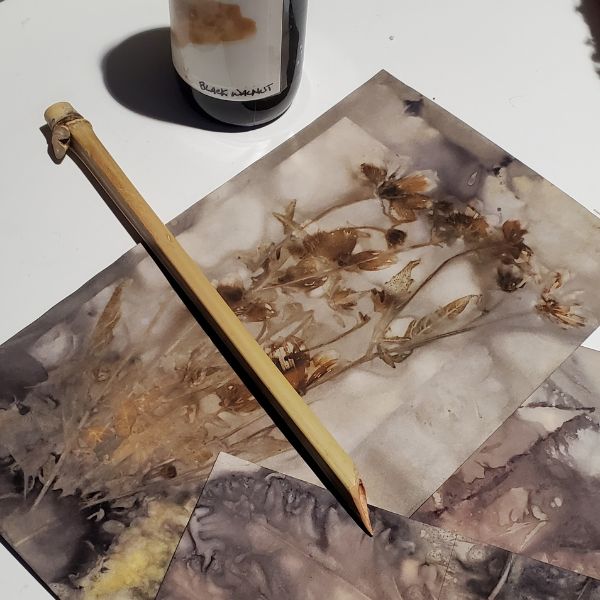 Registration for this event has closed.
This workshop takes place at the Hylton Center in the UVA Health Rehearsal Room.
Eco-Graphic Arts uses portable art-making as a catalyst for creating shared understanding. Objectives are to use tools and materials to create artwork through which participants can process their personal experiences. Techniques include: silk screen printing, eco-printing from plant materials and natural ink making. Patrick Sargent, a USAF Veteran, artist, and adjunct faculty in George Mason University's School of Art guides participants through these practices. 
Locally sourced natural materials such as plants and organic matter are used in this workshop. Plant materials will be bound together with various handmade and commercial papers, then cooked to transfer the pigments and shapes to the paper. The second workshop includes creating artwork and drawings on the paper using inks also made from local materials. The handmade paper that will be provided is made by cutting donated clothes then processing it into paper pulp from which hand-formed sheets are produced. 
This workshop series is open and FREE to Veterans, Servicemembers, and military family members; children ages 12 and up may participate alongside their parents. Space is limited.