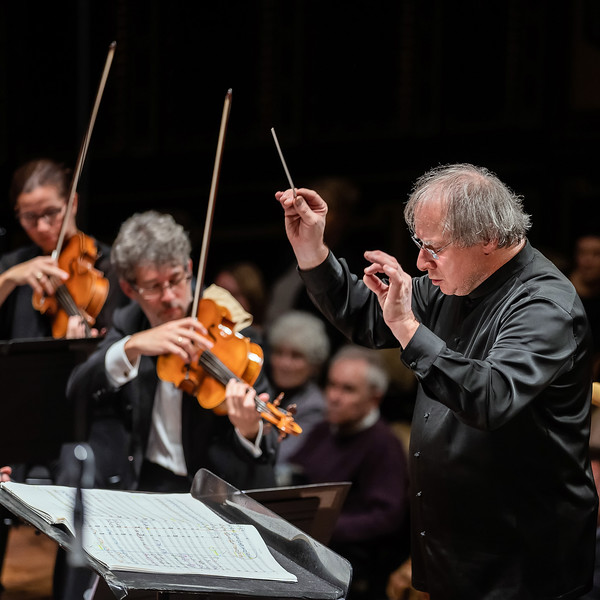 Hylton Presents
Concerto Budapest Symphony Orchestra
Sunday, Jan 22, 2023 2:00pm

András Keller, conductor
Zoltán Fejérvári, piano

Franz Lehár: Overture to The Merry Widow
Brahms: Piano Concerto No. 1 in D minor, Op. 1
Dvorák: Symphony No. 9 in E minor "From the New World", Op. 95

Enjoy a radiant concert of masterpieces performed by the Concerto Budapest Symphony Orchestra, one of Hungary's oldest and most vibrant ensembles. Young Hungarian piano superstar Zoltán Fejérvári performs Brahms's Piano Concerto No. 1 in D minor and the evening also features works by central European masters, including Dvorák's popular and beloved New World Symphony. A prominent Hungarian violinist in his own right, András Keller has revitalized the century-old orchestra since becoming its conductor in 2007. Today, Concerto Budapest Symphony Orchestra is known for its expansive classical repertoire and collaborations with highly sought-after soloists like Fejérvári, who Gramophone calls "a deeply communicative artist…[with] magisterial command of his instrument…[and] impeccable musicality."
This performance is appropriate for all ages.
Prices: $55, $47, $33, half-price for youth through Grade 12
Run Time: 95 minutes
Before the Performance
A pre-performance discussion begins one hour prior to the performance.
Free Tickets for Mason Students
A limited quantity of free student tickets will be available two Tuesdays prior to the event.
Learn more.
2022-2023 Hylton Performing Arts Center Season Sponsor: