Manassas Ballet Theatre
Colin: Son, Marine, Hero
Thursday
,
Nov.
09
at
7:30 p.m.
Friday
,
Nov.
10
at
7:30 p.m.
Saturday
,
Nov.
11
at
3 p.m.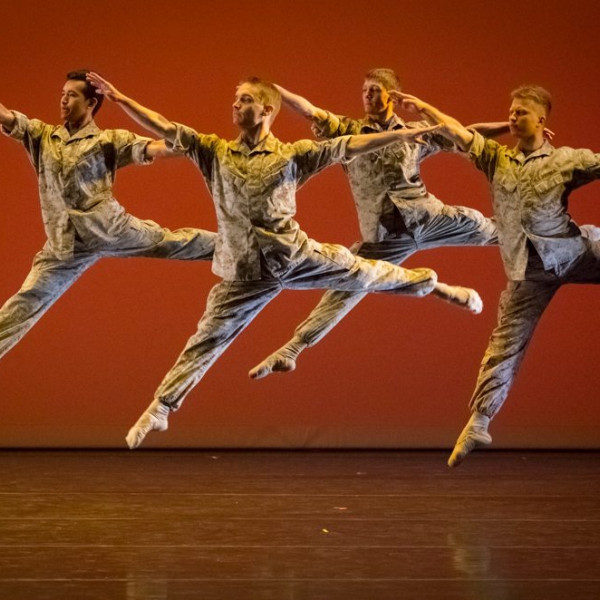 This powerful ballet tells the story of MBT Artistic Director, Amy Grant Wolfe's son, Colin, who enlisted in the Marines and deployed to Iraq, but was killed by a roadside bomb only seven weeks later. Ms. Wolfe created this ballet in Colin's memory, gaining inspiration through interviews with family, friends, and fellow Marines. Manassas Ballet Theatre Orchestra performs an original score composed by Mark Menza.
$65, $55, $45, $35, $25
Individual tickets go on sale August 1.
George Mason University's Veterans and the Arts Initiative proudly supports this performance by providing a limited number of free tickets for Veterans and Servicemembers on Veterans Day.
Free for Veterans and Servicemembers with ID (up to two tickets each). Free tickets are limited and only available in person at the Hylton Center Ticket Office.
Subscriptions available. Please visit manassasballet.org or call 703-257-1811.