Details for purchasing tickets to performances in 2021 will be announced later in the fall of 2020. Learn more
CANCELLED: Keyboard Conversations® with Jeffrey Siegel: The Joyous Music of Beethoven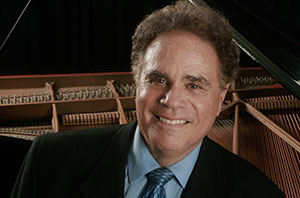 This performance is cancelled. Information for ticket holders can be found here. If you have tickets to a performance that is cancelled, you will be contacted by Hylton Center Ticket Office with details about your tickets.
Enjoy the classics with Jeffrey Siegel, virtuoso pianist and brilliant storyteller, in his popular "concerts with commentary" performances. Celebrate the 250th birthday year of an iconic composer's most uplifting music. Siegel performs an all-Beethoven program including the humorous Rage Over a Lost Penny. In addition, he will play the beautiful Theresa Sonata and answer the question, "who was she?" Finally, Siegel will play the Farewell Sonata, and explore who was leaving, and why Beethoven was so deeply affected. Perfect for classical music lovers and newcomers alike, "Siegel is the perfect instrument to transmit the timeless power and enduring passion of Beethoven's music" (Pittsburgh Post-Gazette).
An interactive Question and Answer session will conclude this program.
This performance is family friendly.
$44, $37, $26
Individual tickets go on sale August 1.
Free student tickets will be available two weeks prior to this event.