[Update: April 17, 2020] As part of our collective effort to minimize the impact of Coronavirus/COVID-19 to our community, all performances at the Hylton Performing Arts Center have been cancelled through August 8, 2020. This includes performances by the Hylton Center Arts Partners, and all events sponsored by external organizations. Information for ticket holders can be found here. If you have tickets to a performance that is cancelled, please contact the Hylton Center Ticket Office. Though our stages are dark, we will continue to bring you creative content online through Mason Arts at Home.
CANCELLED - Asaph Dance Ensemble Spring Showcase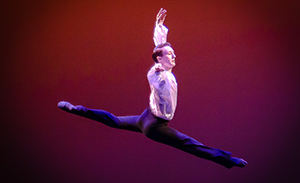 Speaking Through Dance
Artists of the Asaph Dance Ensemble express their unique styles and perspectives through original choreography in this lively show.  Seasoned and new choreographers showcase their dance voices in an afternoon of beauty, creativity, and inspiration. 
$30 adults, $20 children (12 and under), seniors (65+), and military