Details for purchasing tickets to performances in 2021 will be announced later in the fall of 2020. Learn more
Subscribe & Save
American Roots Series
Series Prices: $96 for 4 performances
A series of up-close and down-home concerts featuring the best of bluegrass, folk, country, blues, and more. Enjoy food and a beverage at these concerts in the Gregory Family Theater, set café-style for a relaxed and intimate experience.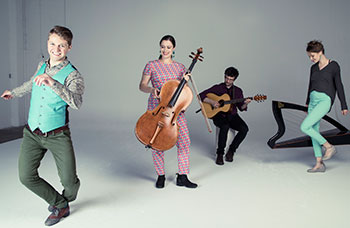 Saturday, May 15, 2021 8:00pm

Maeve Gilchrist & Nic Gareiss and Natalie Haas & Yann Falquet
This vibrant quartet playfully blends acoustic guitar, cello, harp, and percussive dancing for an infectiously delightful night of music and dance! The foursome comprises two innovative duos: harpist Maeve Gilchrist and...Read More
---
Past Events
No events to show in this category during this time period.