Prince William Little Theatre: Annie
Presented By
Prince William Little Theatre
When/Where
Friday, Jul 19, 2019 8:00pm
Hylton Performing Arts Center, Gregory Family Theater, Science and Technology
Saturday, Jul 20, 2019 2:00pm
Saturday, Jul 20, 2019 8:00pm
Sunday, Jul 21, 2019 2:00pm
Thursday, Jul 25, 2019 8:00pm
Friday, Jul 26, 2019 8:00pm
Saturday, Jul 27, 2019 2:00pm
Saturday, Jul 27, 2019 8:00pm
Sunday, Jul 28, 2019 2:00pm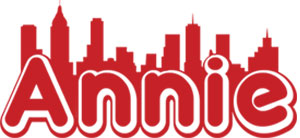 Subscribe and Save  Buy Tickets
With equal measures of pluck and positivity, little orphan Annie charms her way into everyone's hearts in 1930s New York City in a fun-filled adventure the whole family will love. Based on the popular comic strip by Harold Gray, Annie has become a worldwide phenomenon and was the winner of seven Tony Awards, including Best Musical.
This event is family friendly.
NOTE: The Sat., July 27 performance of Annie at 2 p.m. is a sensory-friendly performance that is designed to create a performing arts experience that is welcoming to all people with autism or with other disabilities that create sensory sensitivities. 
Performance Accommodations include: 
Lower sound level, especially for startling or loud sounds
Lights remain on at a low level in the theater during the performance
A reduction of strobe lighting or lighting focused on the audience
Patrons are free to talk and leave their seats during the performance
Designated quiet areas within the theater
Space throughout the theater for standing and movement
Hylton Center staff trained to be inviting and accommodating families' needs
This performance features Tucker, a service dog in training, as Sandy.  
Tickets:
Adult: $25
Military, Senior, Student: $20
Child 12 and Under: $15