Manassas Ballet Theatre: The Sleeping Beauty
Presented By
Manassas Ballet Theatre
When/Where
Friday, May 17, 2019 7:30pm
Hylton Performing Arts Center, Merchant Hall, Science and Technology
Saturday, May 18, 2019 3:00pm
Saturday, May 18, 2019 7:30pm
Sunday, May 19, 2019 3:00pm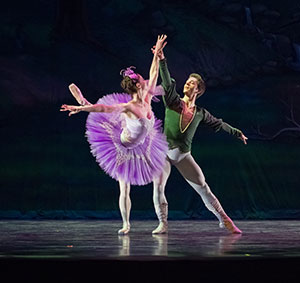 This timeless, fairy tale ballet has all the magical elements of a classic – a princess, prince, fairy godmothers, the evil fairy Carabosse, and a beautiful score by Tchaikovsky. All ages will delight in this performance featuring the popular storyline and accompaniment by Manassas Ballet Theatre Orchestra.
For information about subscriptions to the Manassas Ballet Theatre, please visit manassasballet.org or call 703-257-1811.
Manassas Ballet Theatre offers selected discounts on tickets to its productions. Eligible groups include employees of the City of Manassas, PWC employees, federal workers, active and retired military, employees of major MBT sponsors, Scouting groups and large group purchases (10+). 
For more information on these and other discount opportunities, including Discount Codes, please contact MBT at 703-257-1811 or at info@manassasballet.org.