Manassas Ballet Theatre: Don Quixote
Presented By
Manassas Ballet Theatre
When/Where
Friday, May 15, 2020 7:30pm
Hylton Performing Arts Center, Merchant Hall, Science and Technology
Saturday, May 16, 2020 3:00pm
Saturday, May 16, 2020 7:30pm
Sunday, May 17, 2020 3:00pm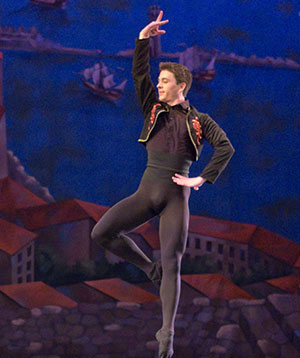 MBT's season closes with the sensational and spicy, classical ballet Don Quixote. Set in Barcelona and known in the ballet world as "Don Q," this work incorporates all of the critical elements – longing, love, loss, and in the end, a wedding! The Manassas Ballet Theatre Orchestra accompanies the program.
Individual tickets go on sale August 1.
This event is family friendly.