Gallery Exhibit | Jordann Wine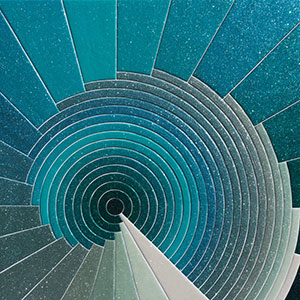 Holding and Releasing
Exhibit runs May 21 – July 9
Gallery Reception: May 23 from 6-8 p.m.
Glitter, commonly dismissed as an ordinary craft material, is elevated to a painterly standard as Jordann Wine foregrounds the material's inherent qualities of holding and releasing light.  
Jordann Wine holds a Bachelor of Arts from New York University where she studied Sustainable Entrepreneurship and Art in the Gallatin School of Individualized Study. Learn more about the artist or INSTAGRAM: @jordannwine
Gallery receptions are free and open to the public.  Wine and light fare will be served. Alcoholic beverages will not be served at the January 26 reception. 
Please RSVP to smeyer3@gmu.edu.