As part of our collective effort to minimize the impact of Coronavirus/COVID-19 to our community, all performances at the Hylton Performing Arts Center have been cancelled through May 18, 2020. This includes performances by the Hylton Center Arts Partners, and all events sponsored by external organizations. Information for ticket holders can be found here. If you have tickets to a performance that is cancelled, please contact the Hylton Center Ticket Office.
Search Results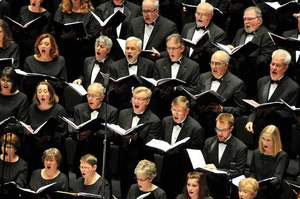 Friday, May 29, 2020 7:30pm

Buy Tickets  Subscribe and Save
Join the Manassas Chorale and the Greater Manassas Children's Choir in a showcase of music from across the decades. Listen for your favorites in this musical time machine of melodies and harmonies that have stood the test of time.
This performance is family friendly.
...
Read More
---