Details for purchasing tickets to performances in 2021 will be announced later in the fall of 2020. Learn more
10th Anniversary Season Announcement
Presented By
Hylton Performing Arts Center
When/Where
Tuesday, Aug 25, 2020 7:00pm
Virtual Event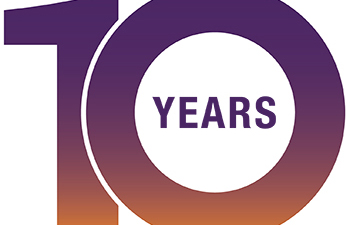 The time has come to unveil the Hylton Center's 10th Anniversary Season! Join Director of Programming Adrienne Bryant Godwin and Executive Director Rick Davis for this live, virtual event to learn about exciting in-person performances on the grounds of the Hylton Center as well as fall programming on the new Hylton at Home platform. Get an insider's look at the opportunities to enjoy the arts safely this fall, and a preview of what's planned for the return inside the Hylton Center in 2021. We'll also share special opportunities for Friends and subscribers of the Hylton Center.
The event will be streamed LIVE on this page, as well as Youtube or Facebook. Details for how to join will be updated closer to the event.
Free
Accessibility Information:
Live automated captioning is available on Facebook only for this video. Should you wish to access the captions, please view the video on our Facebook page. You do not need a Facebook account to view our content. To enable automated closed captioning when viewing this video on Facebook, please click the gear icon for "Settings" in the bottom right of the video pane and toggle the Captions button to "ON".
Should you need any accommodations for viewing our videos, such as ASL interpretation or Audio Description, please email hylton@gmu.edu.
We appreciate 2 weeks advance notice if you need any of these accommodations. Additionally, upon request, these services can also be provided after the release date of the videos.
Carol Merchant Kirby and Peter Kirby
Buck and Julie Waters
Randall and Anna Edwards